It has been a busy few weeks, and this is NOT because of the NYS ELA tests and scoring.   This is a positive blog and about meeting some AWESOME folks.  I am finally getting a chance to sit down and write it.
It all started Monday, March 30th.  I had the opportunity to attend the SAANYS and NYSCATE first Learning Summit, Digital Leadership 101 and Beyond.  Best part, it wasn't FAR for me and my PLN was coming to participate and present.  It was great to see this workshop come to Central New York.  This area as well as the Northern New York near Watertown, St. Lawrence County, is under  represented in digital leadership.
The sessions were great.  My friend Tony Sinanis shared with us how he is branding his school, pushing out the positives and having his kids share the stories of the school.  How powerful is that.  Another takeaway:  "Administrators should NOT create roadblocks."  So true!  Tony has been a connection in my PLN for almost three years or more.  We both agree that social media, especially Twitter, has changed our role as lead learners and has opened up a new world for us!
I love listening to Eric Sheninger,  Eric is a true mentor for all of us and has written the book on Digital Leadership.  There were many takeaways; one being "Don't say "I don't have the time."  Make it happen and make the time to be a connected educator.  It was great to listen to Eric speak and confirm the direction I have chosen to take with digital leadership.
I used the program Storify to document the tweets that were posted during this conference here.
(My AWESOME PLN at Ichiban in Liverpool NY)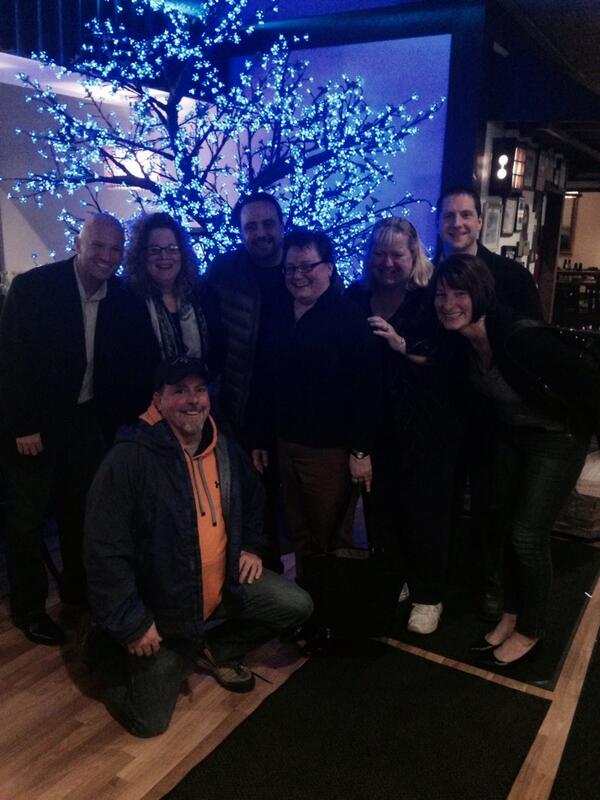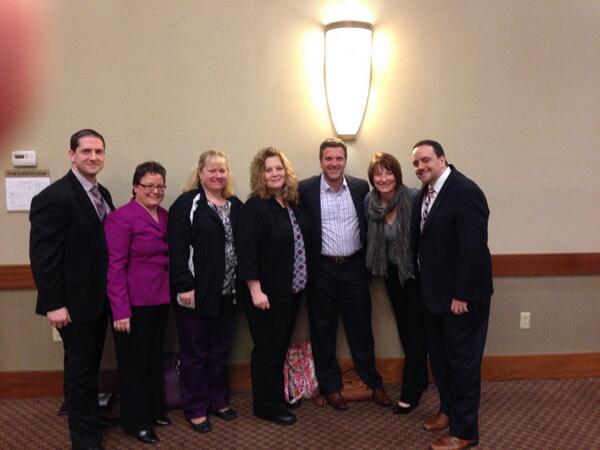 The gang after the Digital Leadership Conference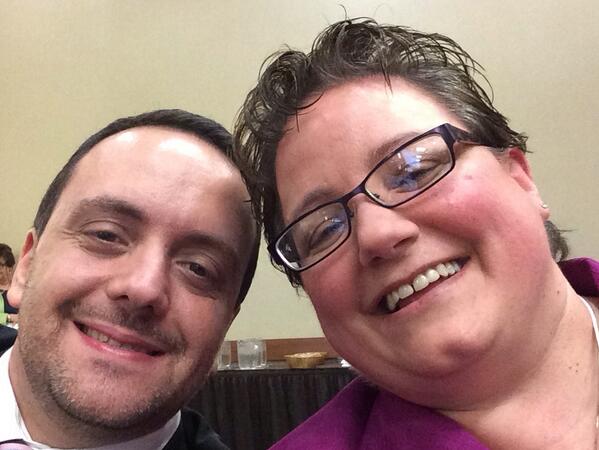 My friend Tony Sinanis and me.
The next night brought an opportunity for me to see and hear the great Dianne Ravitch at Syracuse University.  After the first day of the NYS ELA exam, Dr. Ravitch gave a lecture to us in the crowd of Central New Yorkers and Upstate New Yorkers.  It was everything and more that I believe in.  Dr. Ravitch received a standing ovation even before she spoke – a testament to a truly brave individual who has taken the cause and making it a mission to set the record straight for public education and to make sure that we do what is best for our children.
Here are some take away's:  "Our children take more tests the the bar exam."  Dr. Ravitch asked the crowd if we had fun giving the first day of ELA 3-8 exams in NY State.  "Reformers promote negative, punitive and failed policies that promote the root causes of low test scores"  "Bill Gates supposedly wants fewer teachers to teach more kids. His children go to schools with classrooms with 12-14 students."  "NCLB is a hoax did it leave a child behind?"  "NCLB and its ugly stepsister Race to the Top are not bad ideas…they're hoaxes. So is the Texas Miracle."  
One of the biggest points she touched on is that we, as a nation, have the highest poverty rate with our children in any develop nation.  Why aren't we talking about that?  Really, we are focusing on the wrong thing, data and test scores, and not taking care of our children.  Read The Shriver Report   She gets it and nails the nail on the head.  It's a start.  (We all know education starts in the home!)
We connected educators used the hastage #RavitchSU to document the lecture.  I also used Storify to document the lecture here.
 (Getting Reign of Erro signed by Dr. Ravitch)
Then, to end my whirlwind week of PLN was attending the #CELI14 Saturday conference at Farmingdale Middle School in Long Island, New York.  This would be the first time that our #NYEDChat was to be together.  There are six of us that host the chat every other Monday at 8:3op.m. and the only co-moderator I met face to face was Tony Sinanis.  What a pleasure it was to meet my friends Carol Varsalona, Blanca Duarte, Bill Brennan, Starr Sackstein and to see Tony again.
Dr. Bill Brennan organized this wonderful "un-conference" and it was really a treat to see Long Island educators come out and grown together on a Saturday.  You can follow the tweets by searching #CELI14
This truly was a special week and it is so important to build a strong PLN because in the end, it's about the relationships we foster, whether with adults or our kids, that will make our jobs easier and create a better world for our children.  Enjoy the Spring!
The #NYEDChat mods with Billy Krakower
                     The #NYEDChat moderators at #CELI14
Carol is interviewing Tom Whitby for "NYEDChat
Carol Varsalona and me.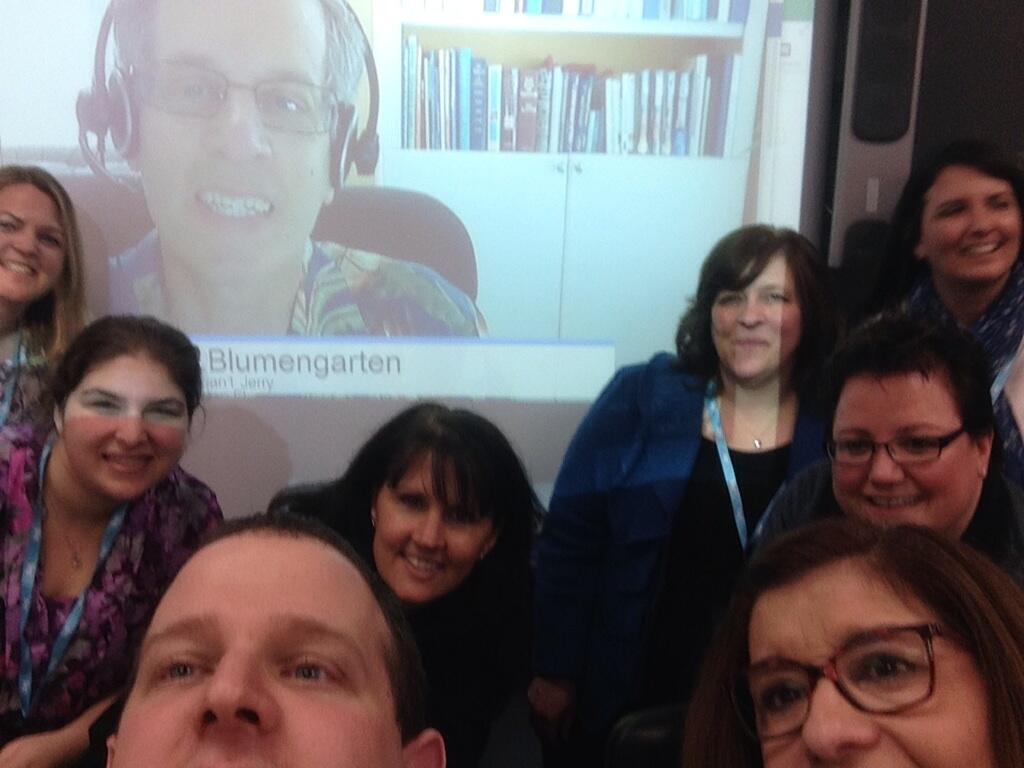 A Google Hang Out with Jerry Blumengarten AKA @cyrbraryman1